Chicken and Sun Dried Tomato Sausage!
John Maniatty

Sausage Making: Chicken & Sun-Dried Tomato Sausage!



from TheSpicySausage.com: Chicken & Sun-Dried Tomato Sausage

Chicken & Sun-Dried Tomato Sausage

5lb-boneless chicken thighs with skin
12-oz onions, peeled and quartered
7-oz sun-dried tomatoes, soaked in hot water to soften (15 minutes), then drained
2-tbsp coriander seed
2-tbsp fennel seed
2-tbsp rosemary
2-tbsp oregano
1-tbsp celery seed
1-tbsp thyme
1-tbsp Kosher salt

. Grind the chicken and skins through a 1/4inch plate
. Grind the sun-dried tomatoes and onions
. Mix all into a large bowl with seasonings along with the spices and salt
. Stuff into hog casings

Let's begin!




Ground chicken, re-hydrated tomatoes, onion and spices.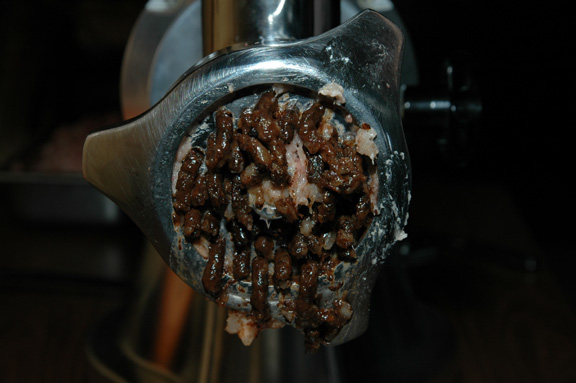 First, run your tomatoes and onions through the grinder.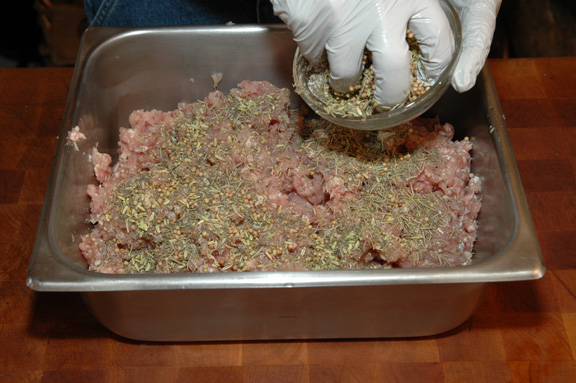 Next, add all the herbs and spices and mix completely.




Now add the tomatoes and onion and blend together.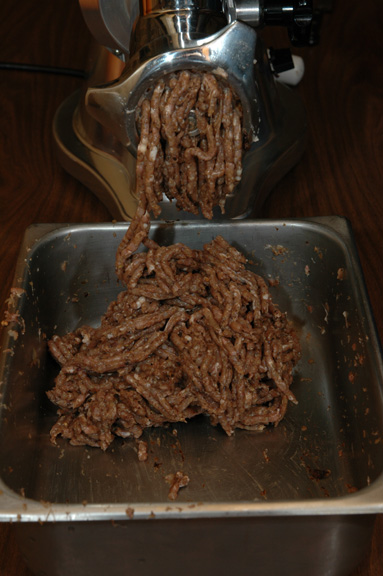 Run it through the grinder and chill for several hours to overnight before stuffing into casings or making patties.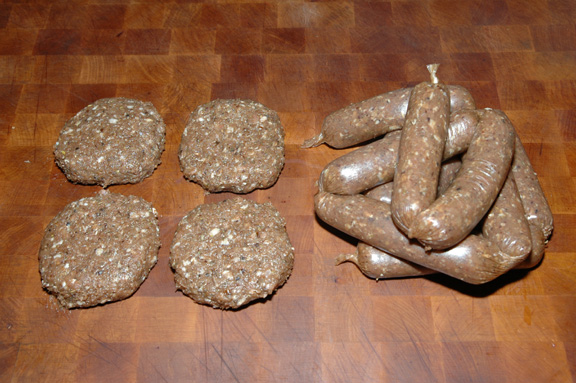 Chicken & Sun-Dried Tomato Sausage
patties and links.




Chicken and Sun-Dried Tomato Sausage links wrapped in a biscuit blanket
served with butternut squash cubes and a mixed sprout salad
topped with walnuts and cranberries.

Yummy!!
Chicken in a Blanket

6 chicken sausage links
1 batch of biscuit dough of your choice

Brown sausage links until nearly cooked through. Set aside. Mix up a batch of biscuit dough. Turn out and roll to ¼. thick. Cut into long, narrow triangles. Place sausage at base of triangle and roll up crescent style. Place on ungreased cookie sheet and bake until biscuit is golden brown and done. Serve for breakfast, lunch or dinner!