It was real cool out, 20° with a damp wind.
First, hang your deer from it's rear legs.
Then saw off the front legs through the joint.
Now circle the rear legs cutting the hide,
slit down one leg, across the hips, and down the other leg.
Pull the hide down, working your hand below the tail between the hide and the carcass.
Slip the tail out of the hide or cut it off.
Keep pulling the hide down evenly all around your deer.
Undressing nicely...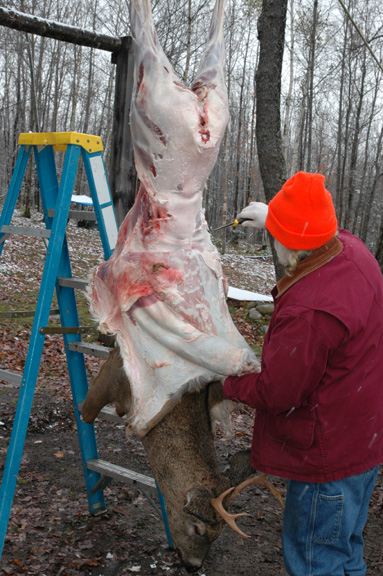 If your hide won't easily pull, just gently use your knife to release the hide from the fat layer.
At the front legs slit the hide the length of each leg and gently pull hide away.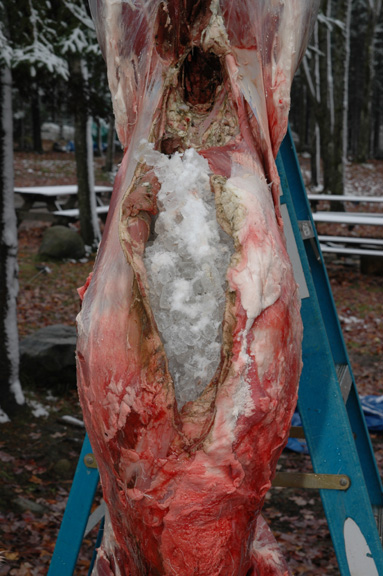 I always pack my game with ice while it hangs.
Finally, saw off the head high up on the neck.
Undressed.
The hide.
The hide with the head skinned.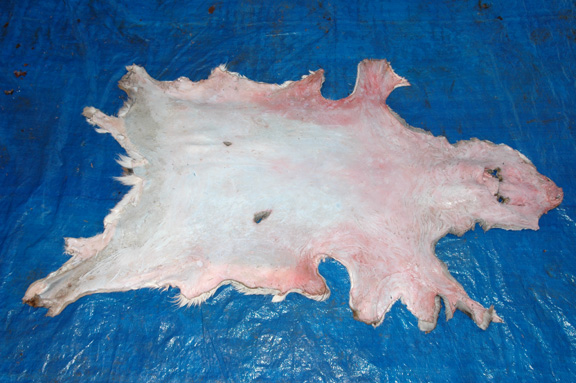 Fleshed.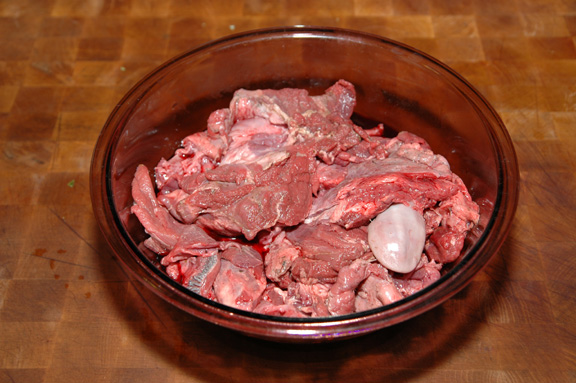 Almost 3 pounds of extra meat harvested from the head
(important to know in a survival situation).