First, I soaked my ribs were in vinegar and allowed them to sit overnight.
The next day I smothered them in brown sugar.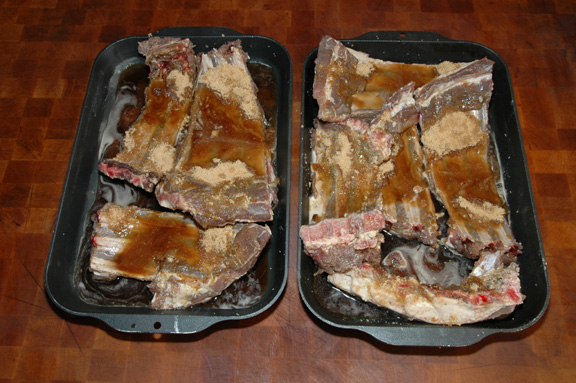 Then I slathered some of my chili sauce over them.
And drowned them in beer.
Lookin' good!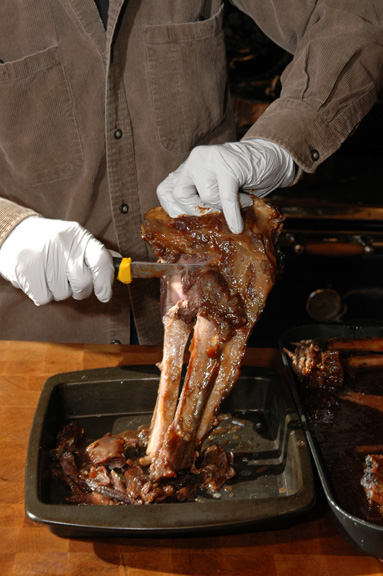 The meat should just fall off the bone as you run a knife across it—perfect!
Delicious, savory and tender venison rib meat.
Venison served with rice and fresh carrots & onions from the garden.
Delicious!